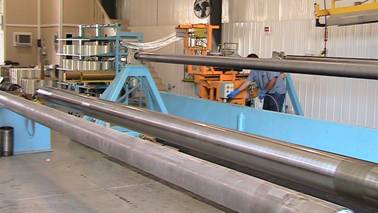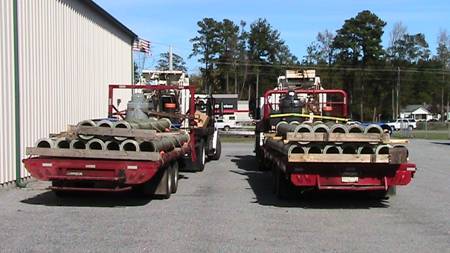 All fiberglass pipe products are manufactured to industry standard lengths. Currently available sizes are 4" through 12" diameter. Special order lengths, wall thickness and specifications are easily designed, developed and manufactured.
Designed for submersible pump applications when PVC pipe is not strong enough, or when stainless steel is too costly. Field tested to depths of 400' each 20' section has been tested in the lab for over 33,000 lbs maximum tensile load. Being non conductive, it is ideally suited for submersible applications.
A variety of connection types and sizes are available. Flange connections for easy installation, threaded and coupled for those slim hole applications. We have even developed a left hand threaded connection (patent pending) to eliminate the possibility of pipe separation under high torque applications. This same thread design makes installation / removal easier than with standard RH taper thread.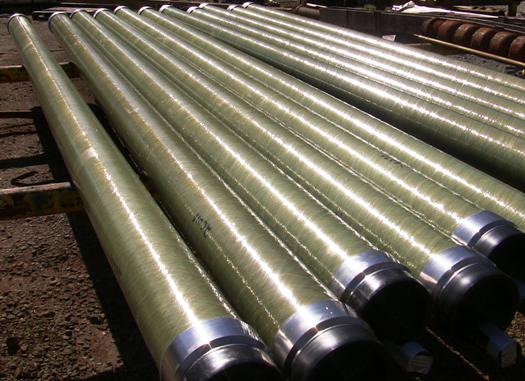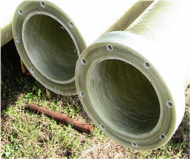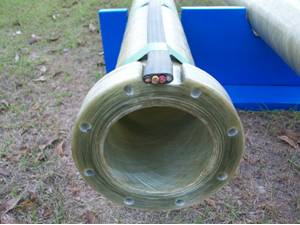 Custom lengths, wall thickness and configurations available on 4" through 12" diameter.
When low carbon steel pipe does not last long enough due to corrosion, fiberglass water lube pipe is the answer. Manufactured in standard 5' and 10' lengths, this pipe is a direct replacement for carbon steel, yet a fraction of the cost of stainless. With either flanged or threaded connections, this pipe is ideally suited for low PH water that is present in many of today's water wells throughout the country.
By combining the pipe with a nylon retainer (shown below) the complete assembly all but eliminates any parts subject to corrosion except the shaft. When stainless couplings are used, the chance of galling during installation is reduced by having dissimilar metals between the coupling and adapter.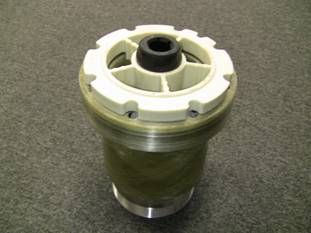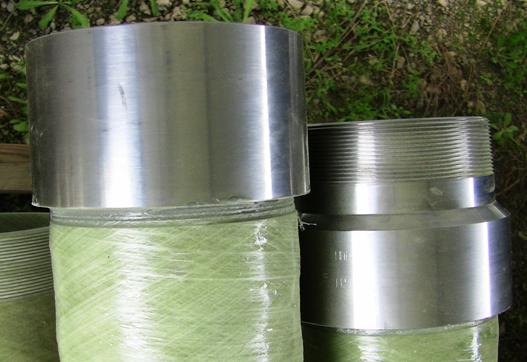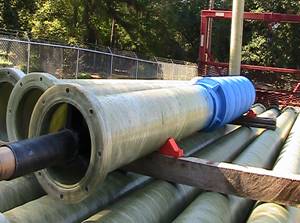 Custom lengths, wall thickness and configurations
available in 4" through 12" diameters.
Universal Fiberglass has developed a fiberglass pipe just for oil lubricated pump installations. In standard lengths of 10' and 20' in either flanged or threaded configurations, installation is quick and easy. 
This pipe uses industry standard rubber oil tube stabilizers which eliminates the need for special tools or procedures. In fact, with flange connections the installation does not even require chain wrenches. This not only makes it easier to install, but also easier on the installers as well.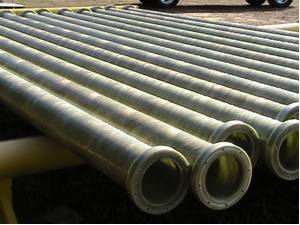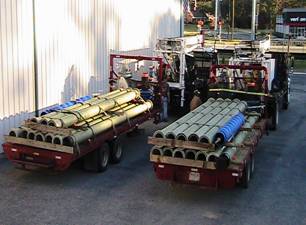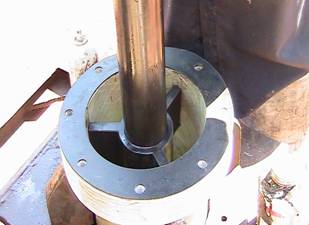 Custom lengths, wall thickness and configurations
available in 4" through 12" diameter.